Analysis: Irish Multi-Band Spectrum Awards and the Mobile Market in 2023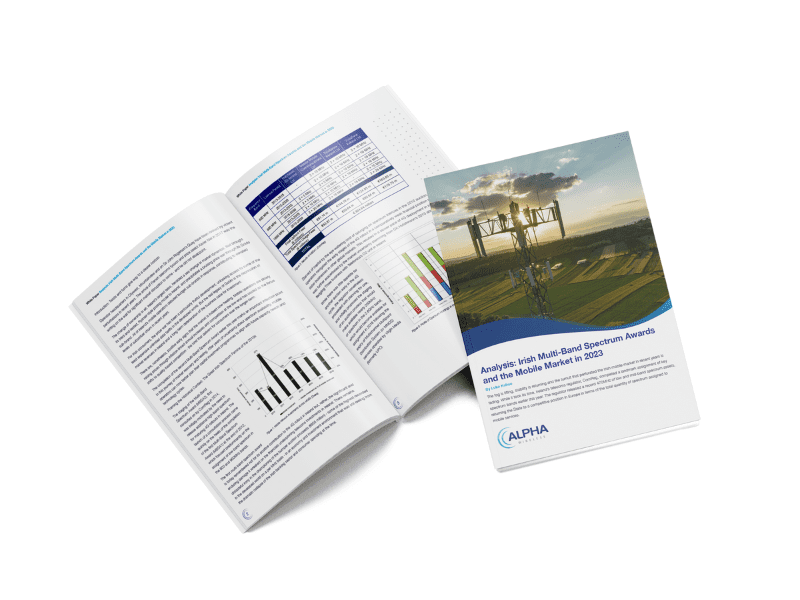 This white paper by Luke Kehoe is a case study on the outcome of the Irish spectrum auction award process.
What can you expect?
A health check on the current state of the Irish mobile market in 2023.
Analysis of emerging market trends and challenges facing operators and the broader telecoms market.
The outcomes of ComReg's record spectrum allocation and its implications for Ireland's place in the digital future of Europe.
If you are having problems with this form, please contact [email protected] and we can help!