by Tim Sill, VP Technology Alpha Wireless
Originally Published on energycentral.com
As threats against utilities continue to escalate, there is a growing urgency to upgrade critical infrastructure to achieve more modernized operations. Cyber-attacks, vandalism and severe weather all contribute to a 'perfect storm' that is driving the need to increase the scalability, performance, and efficiency of today's utility networks. However, this can be a formidable proposition – particularly without the support and expertise available in an open ecosystem.
Most utilities currently operate disparate, legacy communications systems that lack reliability and flexibility. Secure, private LTE broadband connectivity delivered with fixed wireless technology provides a reliable and effective method to upgrade device security, improve real-time monitoring, enable active control of energy distribution systems, and collect business-critical data from automated meter reading (AMR) systems and advanced metering infrastructure (AMI).
With spectrum in the 900 MHz band now available through the Anterix Active Ecosystem program, many utilities are exploring the possibilities of advanced communications for modernizing their grids and optimizing operations. In fact, private LTE networks operating in the 3.5 GHz and 900 MHz frequencies offer licensed, secure control of network coverage areas and operations. The combination of these spectrum bands affords utilities the ability to address both coverage (900 MHz) and capacity (3.5 GHz) throughout the network design process. Through the use of an open, globally adopted, technology ecosystem, it is the catalyst to enable this evolution to smarter, more secure, critical infrastructure.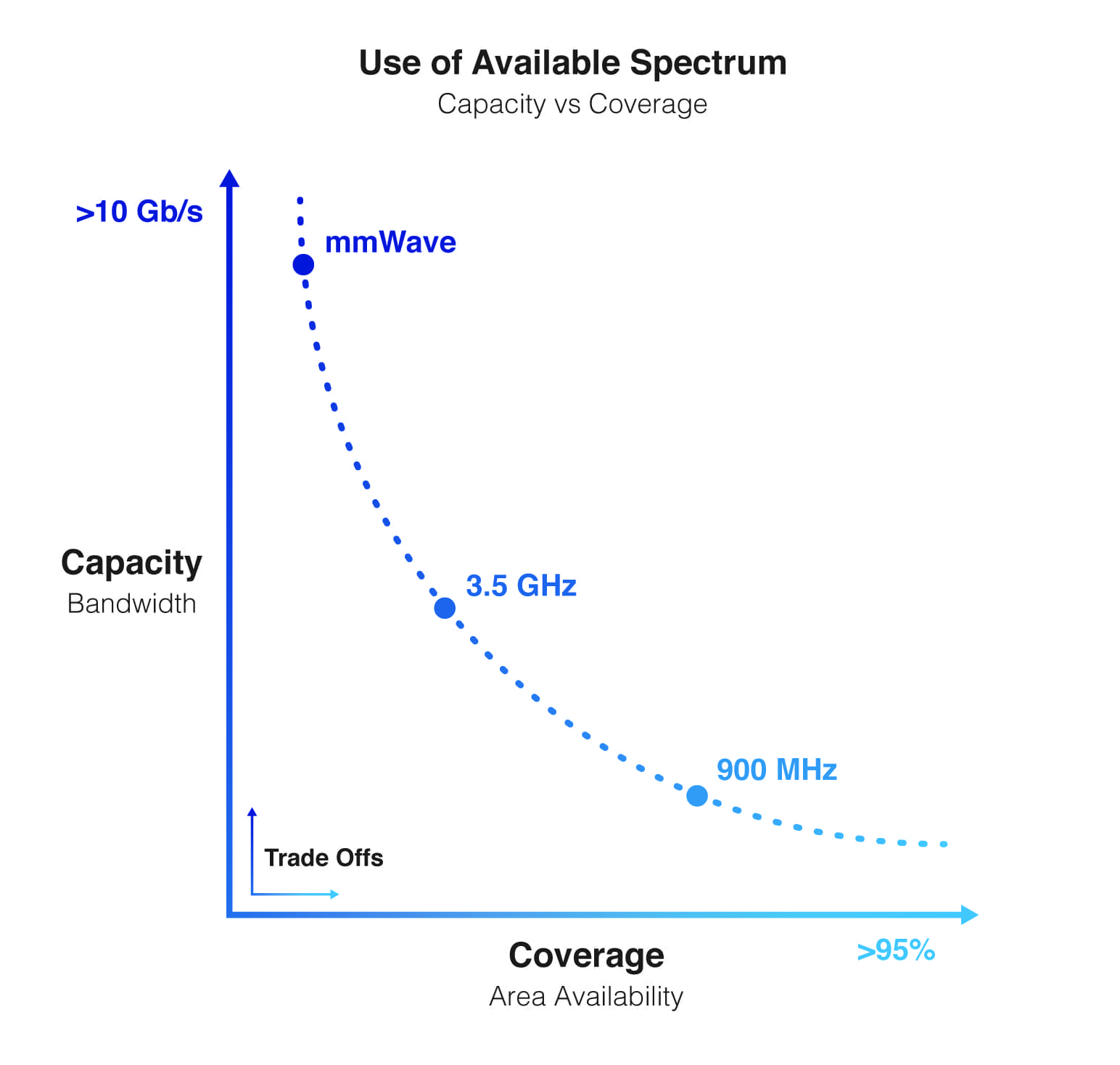 Movement to Modernize
With access to affordable new spectrum and secure wireless technology, utilities are awakening to the many opportunities that modern digital infrastructure affords:
Consolidate multiple networks under one technology
Enable a new smart grid
Realize multiple use cases
Enhance network security
Provide broadband to underserved communities.
Flexible, reliable broadband connectivity is the basis for digital transformation taking place worldwide. Private LTE networks set the stage for utilities to take advantage of this connected future, leveraging analytics, real-time monitoring, automation, and artificial intelligence (AI) applications to build a secure, resilient grid that enables greater operational efficiency and scalability.
Operating within the global LTE standard for connectivity, utilities can maintain complete control over their private network while deploying a tried and trusted technology with many compatible devices readily available. And by establishing a private network based upon a standardized, open ecosystem, they are not dependent on one network operator to deliver the necessary capacity and performance. Additionally, utilities can define application-specific Quality of Service (QoS) parameters, as well as implement security protocols to protect mission-critical data within their network. Key features of LTE technology provide peace of mind and protection against growing ransomware threats and cyber-attacks.
It's important to note that LTE technology brings specific challenges in deployment; however, these issues are easily surmounted with experience, as well as investing in valued partnerships. Case in point: surrounding geography and features, competing signals, buildings and even signals from a utility's own network can impact wireless network performance. Selecting an experienced RF design partner can address these potential impacts. In addition, an experienced deployment partner can identify zoning and concealment considerations which are increasingly an issue. Careful engineering at the outset goes a long way toward avoiding zoning and concealment holdups and establishing the carrier-grade performance that is critical to digitizing and modernizing network infrastructure.
That is why Alpha Wireless is supporting the goals of the Anterix Active Ecosystem Program with RF design and deployment expertise. As an industry leader, we are providing high-gain antennas operating in the 900 MHz band, as well as dual-band antennas that support both 900 MHz and Citizens Broadband Radio Service (CBRS) spectrum on a single antenna. An innovator in advanced antenna solutions, Alpha Wireless has invented a patent-pending Frequency Transparent Dipole Technology™ (FTDT) designed specifically to address the needs of multi-frequency private networks, which is directly applicable for utilities.
With an ultra-compact, high-efficiency design using FTDT, the Alpha Wireless AW3874 delivers high-performance signals in both 900 MHz and CBRS frequency ranges through a single, discreet, compact antenna, enabling utilities to use one antenna to deliver multiple applications with a high degree of reliability for the lowest possible total cost of ownership. Alpha Wireless is currently working with a large, U.S.- based public utility to deploy this dual-band antenna solution.
Private LTE networks represent a pivotal opportunity for utilities to shape a new technology landscape for smarter and more secure communications. Working together, utilities and an established communications ecosystem can travel the best path across that landscape to realize true grid modernization.