Macro Concealed Tri-Sector Solution
The world's smallest-diameter canister; combines multiple antennas into a single powerful solution.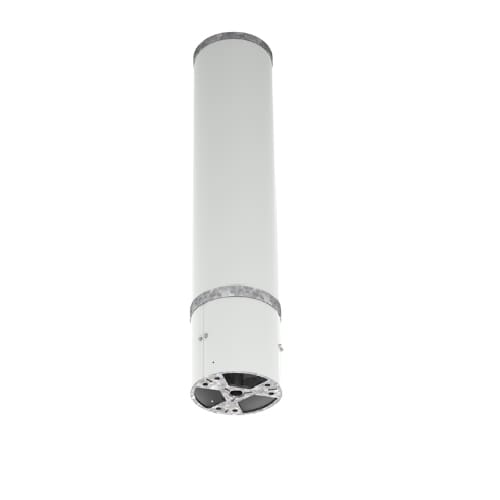 AW3910
Tri-Sector Canister
AW3871
Tri-Sector Canister
AW3836
Tri-Sector Canister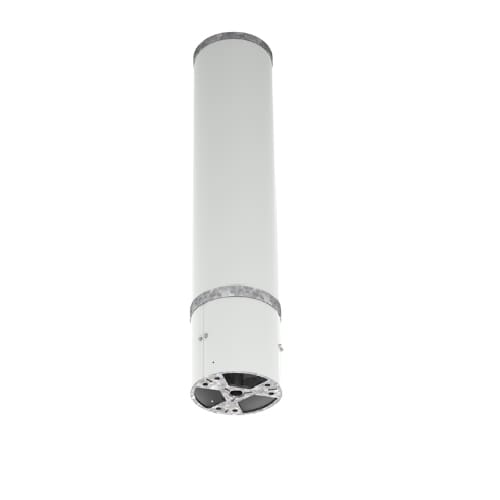 AW3926
Tri-Sector Canister
AW3932
Tri-Sector Canister
AW3911
Tri-Sector Canister
Multiband and Multiport
Engineered to your specific site requirements.
Enables access to sites not available to lattice towers.
Customisable to your site requirements.
Easy deployment with low visual impact.
Less delays in planning applications.
Brochure
4G and 5G Coverage in One Slim Antenna
Pole-mounted, the antenna blends in, appearing to be part of the pole. All wires and equipment are located inside the casing. Its low visual impact means broadband can be closer to the customer for better service and higher data speeds. It also means installation is faster due to fewer planning and zoning delays.
Tri-Sector Antennas Cost and Concealment Advantages
Colin Cunningham, managing director of Cellnex Ireland, and Fergal Lawlor, CEO of Alpha Wireless are in the Alpha Wireless manufacturing facility discussing the cost and concealment advantages of our tri-sector antennas.
Tri-Sector
Tri-Sectors provide multiple antennas into one attractive package. These tri-sectors deliver an elegant small and macro cell solution for pole-top, rooftop and street level applications. Alpha Wireless produces the highest performance, highest functionality, and smallest diameter tri-sectors in the marketplace.
Cellnex Telecom Taps Alpha Wireless to Speed 5G to Market
Alpha Wireless Discreet, Multi-Band, Tri-Sector Antenna Solutions Deliver Outstanding Performance, Efficiency and Simplified Deployment
Site Upgrades and Infill Coverage Are Easier Than You Imagined
This antenna is flexible, with multiple ports, beamwidths, tilt options and gain. So are your Alpha Wireless' advisors. Alpha Wireless engineers collaborate with you to create the solutions you need to serve challenging areas.
Alpha Wireless AW3871 Deployed by Cellnex Ireland in Vicarstown, Co. Laois
Cellnex Ireland recently deployed Alpha Wireless tri-sectors throughout Ireland, bringing 5G connectivity to communities around Ireland. The Alpha Wireless AW3871 was deployed in Vicarstown, Co. Laois, an integrated antenna solution which offers a slim profile and aesthetically pleasing design.
Talk to Our Antenna Experts
We are here to answer any questions you may have about our products.
Get in touch and we'll respond as soon as possible.