The CAN Small Cell Solution
The all-in-one antenna solution that reduces installation costs and time.
All-in-one
The CAN's all-in-one, patented design integrates the antennas, radios, backhaul options, GPS, cables, and any required power protection and distribution into a single, discreet enclosure.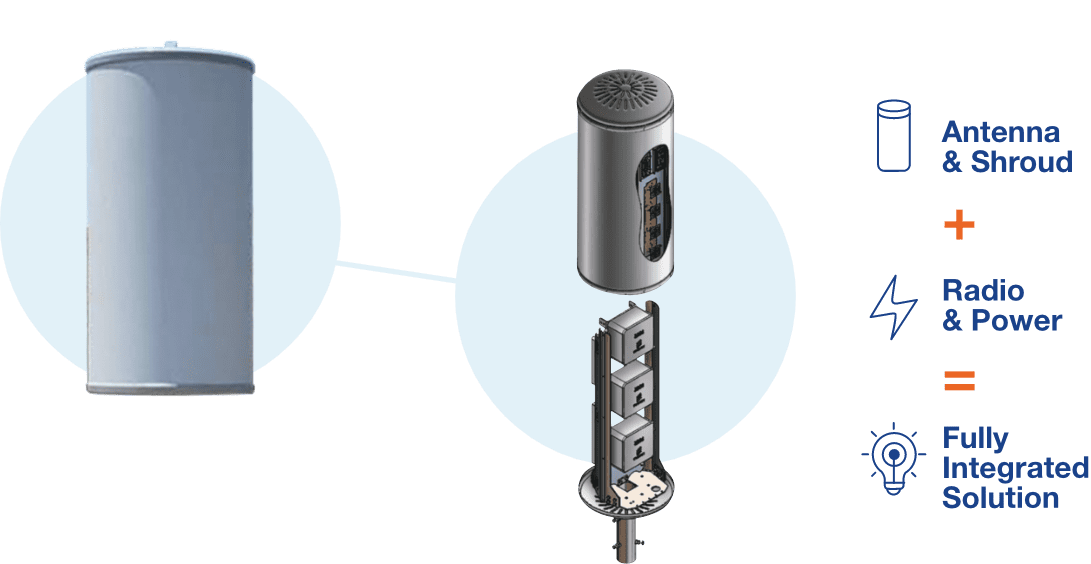 Multiband and Multiport
Engineered to your specific site requirements.

Significant cost savings achieved as the CAN is pre-assembled and abled in the warehouse. On-site, simply lift it into place, apply power, and you're ready to go.

Assembled, wired and tested before delivery to site, ensuring first install success rate
Installation: via side arm, atop a utility pole or nested discreetly on a rooftop
Quicker jurisdictional approvals over typical intallations

Can be upgraded to house 5G mm Wave products in top cap.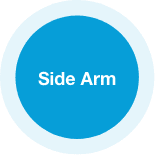 Serve Hard-to-Reach Locations
Use the CAN for locations that have defeated other efforts to provide service. Whether the challenge is interference, planning guidelines or cost, the CAN is your go-to solution.
Easily Support Community Aesthetics
Zoning and planning approval can be a huge stumbling block to expanding or building a network. The Alpha Wireless CAN passes easily because it's built to blend in with its surroundings.
Talk to Our Antenna Experts
We are here to answer any questions you may have about our products.
Get in touch and we'll respond as soon as possible.